his city is the oldest and second largest city in South Africa, after Johannesburg, and also the seat of the Parliament of South Africa, also know as Mother City, 
The city is known for its harbour, for its natural setting in the Cape Floristic Region, and for landmarks such as Table Mountain and Cape Point. Cape Town is home to 66% of the Western Cape's population.The city was named the World Design Capital for 2014 by the International Council of Societies of Industrial Design.
CAPE TOWN'S TOP ATTRACTIONS
1, V&A WATERFRONT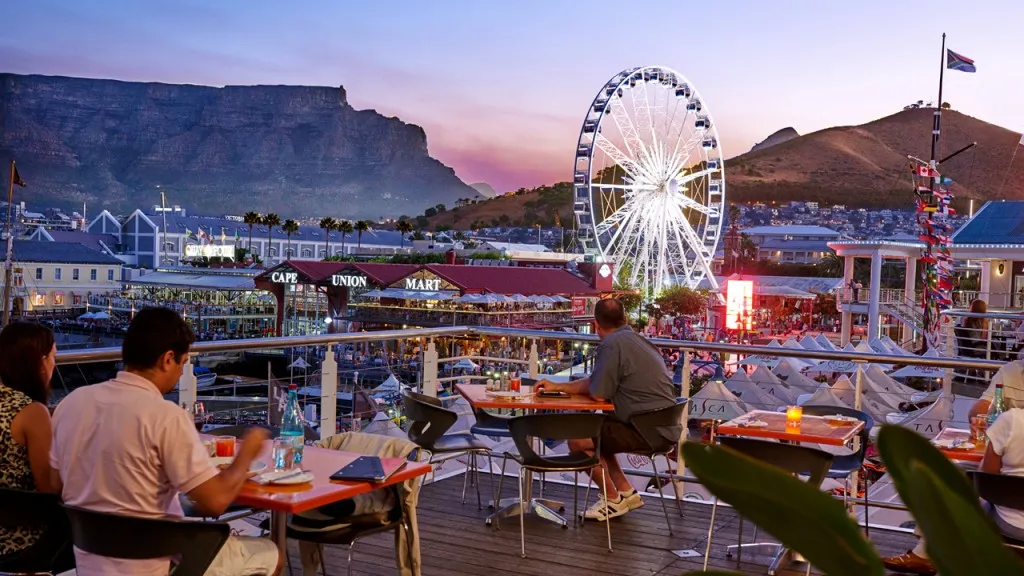 The V&A Waterfront is South Africa's most-visited destination, and it attracts roughly 24 million visitors a year. There are five shopping districts where you'll find everything from local designs to international brands, but there's more to this destination than shopping. There are many coffee shops, restaurants, and bars, most with spectacular harbor views. Kids will love the Two Oceans Aquarium, the Scratch Patch, and the chance to ride the Cape Wheel, along with many other events and attractions to keep the little ones busy for days. There's also the new Canal District, with its gorgeous city, harbor and mountain views. Here. You'll find a range of water activities, from standup paddling to kayaking and swimming. There's also Battery Park, where you can revel in the sunshine on a summer's day. There are expansive lawns and landscaped indigenous gardens, interwoven with footpaths and benches.
2, TABLE MOUNTAIN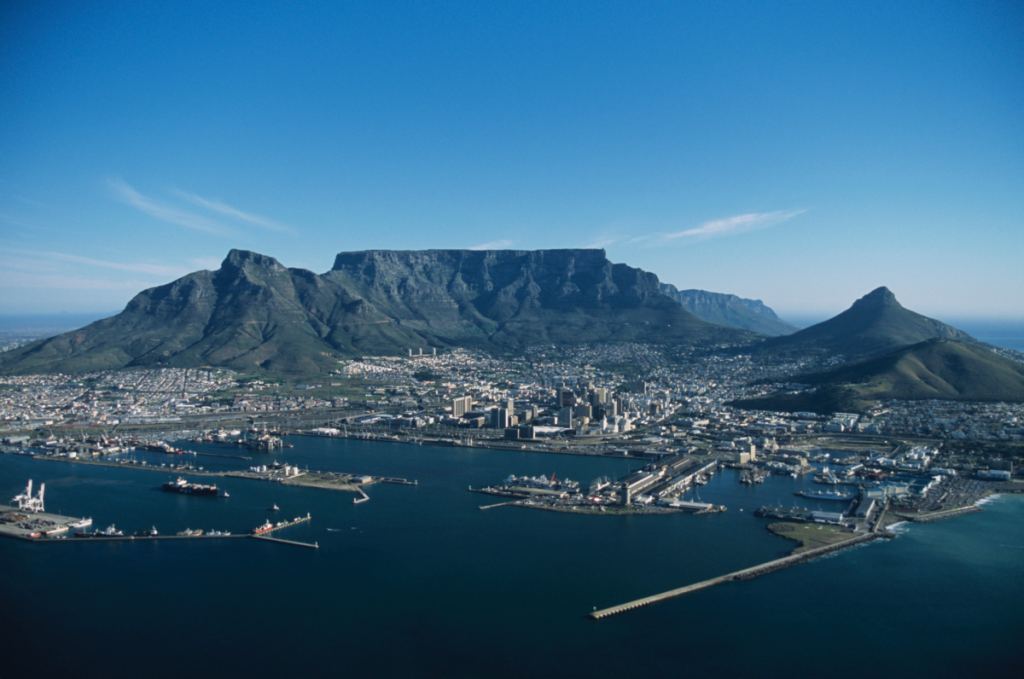 One of the New Seven Wonders of the World, Table Mountain is Cape Town's centerpiece. If you are relatively fit and are feeling energetic, there are some amazing hikes to try. For those pressed for time, the Aerial Cableway offers a quick and convenient ascent. Cable cars depart from the cable station every 10 to 15 minutes and the journey up the mountain takes about five minutes. The cars rotate through 360 degrees during the trip, affording you spectacular views of the mountain below.
3, ROBBEN ISLAND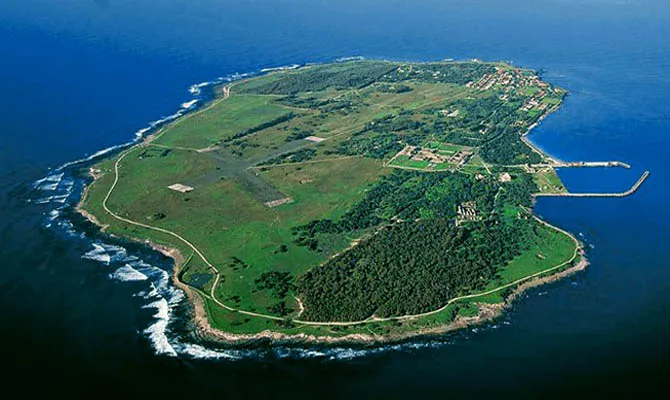 Robben Island is a UNESCO World Heritage Site, and has come to symbolize the oppression of the Apartheid government. It was here that Nelson Mandela, alongside many other political prisoners, spent 18 years of his 27 years in prison.  However, the island's history predates the Apartheid regime. Over the centuries, it has acted as a prison, a military base, and a leper colony. Ferries depart for the island daily from the Nelson Mandela Gateway at the V&A Waterfront, and the tours (including the ferry trips) usually last about three-and-a-half hours.