Main Info
NOTE
** Entrance tickets, guided tours and dinner are not included in the price (see purchase services). For organizational reasons, the trip can also be carried out in a different order, unless changes to the program may also be rewarding return trip, Dalaman Airport or Antalya. Minimum number of participants: 35 persons
INCLUDED SERVICE
Chartered airline with authorized airline to Rhodes and return
Transport: airport – hotel – airport in modern coach
All trips on the journey take place in modern coach
Accommodation in double room with shower or bath / WC, air conditioning and TV (national standard)
7 nights at selected 3-star hotels
Meals: 7 x breakfast buffet
Panoramic catamaran ferry from Rhodes to Fethiye and return
information meeting
Qualified Scandinavian or English-speaking tour operators to / from the airport **
NOT INCLUDED
All expenses to cover personal needs. For example: Phone, drinks and extra entrance tickets
Supplement for single room USD259.-
OPTIONAL SERVICES
Lindos (full day tour) USD79
Comfort package USD 399
(contains daily dinner, all required entrances as well as guided tours 3rd, 4th + 5th day)
Upgrade to 4- and 5-star hotel USD99
Itinerary
Download Brochure
DAY 1: ARRIVAL IN RHODOS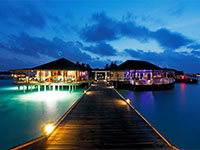 Flight to Rhodes. At the airport you will be welcomed by your Scandinavian or English-speaking travel assistant and driven to the hotel. Overnight and breakfast in Rhodes (2 nights).
DAY 2: RHODOS (UNESCO-WORLD CULTURE)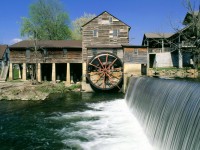 Today you can relax and do exactly what you want, or you can take an excursion to Lindos (optional, 59, - € per person). Lindos is located on the eastern coast of Rhodes and was founded by the thorns around 11th century BC. Based on findings on the city's acropolis, it is now considered likely that the Greeks settled at Lindos already in Mycenaean times, and it can not be ruled out that there have also been minors (old culture people) there.
DAY 3: RHODOS - FETHIYE - DENIZLI **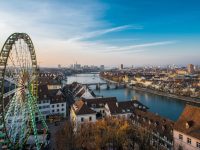 After breakfast we take down to the port of Rhodes. Crossing with catamaran ferry to Fethiye. Then by bus through the beautiful Taurus mountains to the world famous "cotton castle" in Denizli. Behind the name is a fantastic geological phenomenon, which has a white and vascular appearance and is therefore given this name. Hot water flows cascaded from one basin to the next and has for centuries created completely unique limestone formations, which in 1988 were found worthy of a place on UNESCO's World Heritage List. We look at the ruins of the town of Hierapolis, which is above the limestone terraces. Overnight and breakfast in the area of Denizli (1 night).
DAY 4: DENIZLI - TAVAS - ANTALYA **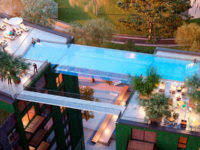 Today, the trip starts in the direction of Tavas, where we visit a typical village about 1.200m above sea level. You get the opportunity to get acquainted with the armchairs and color boots and one of Turkey's most traditional crafts. You demonstrate how wool and silk are spun, dyed and tied and how the world-famous Turkish rugs are produced. You will be excited about the look of the finished carpet's beautiful patterns and color combinations. At the same time, you get a rare insight into the village's social life. Then the trip to Antalya continues. Overnight and breakfast on the Turkish Riviera (2 nights).
DAY 5: ANTALYA MUSEUM **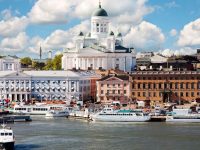 After breakfast, we go down to the archaeological museum, Antalya Museum, one of the largest in the region with a total of 13 showrooms and an open air gallery. On an area equivalent to 7,000 m2, 5000 works of art are exhibited. Today there will also be an opportunity to shop in a jewelery and leather shop (customs and tax-free).
DAY 6: ANTALYA - FETHIYE - RHODOS ** (UNESCO-WORLD CULTURE)
Today we set the course towards Fethiye via the Taurus Mountains and Meander Valley. After the lunch break, a beautiful panorama with a catamaran ferry is back to Rhodes (2 nights).
DAY 7: FOR FREE PAYMENT
Today you can enjoy the whole day at the hotel or ask your tour guide if there are several optional excursions in the area.
DAY 7: TRANSPORTATION TO AIRPORT AND HOME
After breakfast, drive to the airport in Rhodes.
Maps